Aryan khan Bail Hearing Live: Rohatgi said – NCB has no evidence, Aryan Khan's arrest is illegal
Shahrukh Khan's son Aryan Khan is lodge in Mumbai's Arthur Road Jail and it has been 24 days since his arrest. Aryan Khan bail hearing is to be heard in the High Court today on October 26.
Hearing on Aryan Khan's bail plea has started in Bombay High Court. After a long wait, the hearing started at 4:21 pm. Former Attorney General Mukul Rohatgi is appearing for Aryan Khan. NCB's lawyer ASG Anil is also present in the court of Justice Nitin Sambre. Read further, the full condition of the courtroom-
Along with Mukul Rohatgi, Satish Manshinde and Amit Desai are also in the court. There is a lot of crowd inside and outside the courtroom. Desai told the judge that his junior and some important papers were left out. The judge said that you raise your voice, even by going to the door, papers can be taken.
Mukul Rohatgi told Justice Sambre – I want to appear first on behalf of Aryan Khan, Lord.
Rohatgi started his talk by saying: I try to make my point in a nutshell. He is 23 years old. He was in California, USA. The new story begins on October 2. There was a cruise from Bombay to Goa, Aryan Khan was invited on the cruise as a guest. He was invited by Prateek Gaba.
He knew Khan and Arbaaz Merchant. So Khan and the merchant were called. He reached the cruise terminal as advertised on the afternoon of 2 October. It seems that NCB had prior information that people might be carrying drugs. So NCB sent officers so that they can nab such people.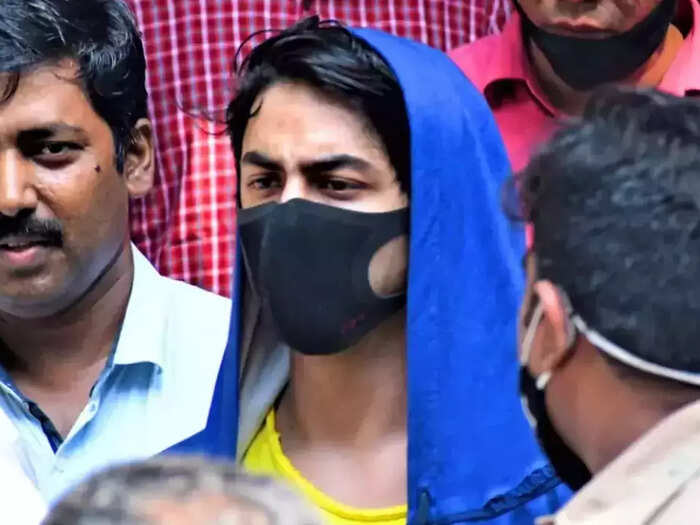 Aryan khan Bail Hearing : 'Drugs were not found from Aryan, nor did he consume it'
Rohatgi further added: Aryan Khan and Merchant were arrested. There was no recovery from Aryan Khan and there was no medical examination to show that he had consumed drugs. The merchant had 6 grams of charas which was recovered from his shoes. Merchant denies this. We are not worried about it, except that he is Aryan's friend. As far as Aryan is concerned. No seizure has been made from them.
There has been no consumption. No medical test was done. I have nothing against my client. He was arrested on 3 October. A statement was recorded under section 67, which was withdrawn on the next date.
'Statement taken by NDPS officer is not valid'
Rohatgi: As far as NDPS is concerned, we had raised this issue in the Supreme Court. We had raised this issue in several petitions on Special Acts. Because these are officers not police. I will refer to the court's decision in the Toofan Singh case. Justice Nariman says in the court that the statement recorded by the NDPS officer under the Act is not acceptable in the court.
The statements given to the NDPS officials are unacceptable. Now that there is no seizure in this case, I want to say that I have been wrongly arrested.
'What is in Arbaaz's shoes, what do I have to do with it'
Rohatgi further said: I moved the magistrate, he said that bail is not in his jurisdiction. He said go to the district level. Then we go to the district court, where it rejects. There is no consumption here. There is no seizure.
It argue against me that you had come with Arbaaz Merchant, so you had conscious possession. He says I knew this. They have nothing against me. That's why they are doing such things. What someone has in his shoes is not my problem.
A huge crowd gathered outside the court of Justice Nitin Sambre before the trial began. Justice Sambre ordered the police to clear the crowd from the court.